Frequently Asked Questions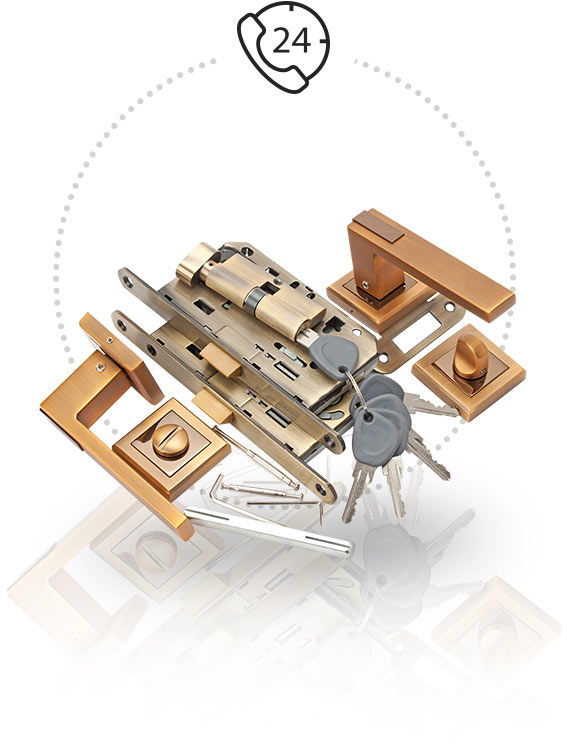 CALL NOW
What are various types of locksmith services do you offer?
We offer residential, automotive, commercial, and emergency locksmith services at Lawrenceville Locksmiths. Whether you are seeking locksmith services for your homes, cars, or offices, we ensure to fulfill your unique requirements. To grab more information about our locksmith services, you can directly call us at 770-881-8546 or visit us at W Crogan St, Lawrenceville, GA 30046.
How can I find a professional locksmith near me?
To find a professional locksmith in your area, you can give us a call at 770-881-8546 because we have trusty locksmiths at Lawrenceville GA to assist you whenever you need. We also ensure that our technical locksmiths will reach your location before the expected time.
How much do locksmiths cost?
Our charges for locksmith services are fully-customized/dynamic as you may know there are different types of fully-qualified and trained locksmiths are available at Lawrenceville Locksmiths. For example, emergency locksmiths, residential locksmiths, commercial, industrial, automotive, forensic to safe locksmiths. Thus, the cost to hire a certified locksmith in Lawrenceville GA, can vary based on the service you decide to avail. Whether you want to hire us on an hourly basis or for an emergency, our pricing can differ as per your specific locksmith needs. If you are interested in getting an estimate to hire the best keys & locksmiths in Lawrenceville, GA, you can schedule a quick call with one of our experts at 770-881-8546.
What does a locksmith do?
Locksmiths are trained experts who can easy to install, adjust, and replace locks. Moreover, locksmiths have expertise in repairing residential, commercial, automotive locks, and security devices. At Lawrenceville Locksmiths, our technicians can even break a lock without damaging your doorway. Besides, we can perform several other things. For instance:
Our locksmiths can cut keys for locks in vehicles, windows, residential and commercial buildings.
We can easy to install and repair window and door locks used in homes and offices.
Provides auto locksmith services which mean we have people who can open your car doors even if your vehicle gets locked and keys are inside. Our locksmiths can also program or reprogram transponder keys and remote keys. They can also provide you with a new key for your vehicle.
Provides 24 hour locksmith services in case of emergency.
Do you ask for additional charges if the lock that you install on my door stops working?
No, we don't demand an additional cost if such issues happen with you. All of our work is guaranteed. If the lock that we have installed on your door stops working, you can immediately consult with our experts and fix your issue faster.
To gain more info about any of our locksmith services, please feel free to contact us any time or click here.